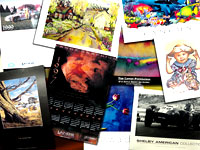 ComDe was established since 1998,it was well-know with professional design and printing in industry. With couple year's qualified experience in printing, the founder, Mr. Kelvin Yeo Wee Sin and Mr. Brain Yeo Wee Khim never stop putting in their effort in printing design and production.
Both of them also aggressive in inventing new product, Meanwhile they are positive in opening new market nationwide. The company continuously in searching right candidates to share company vision. At the same time, investment in latest computer design software , hardware, necessary printing machine and relevant equipment is a needs. All effort done is aim to provide satisfactory printing quality to customers.
With truly sincere and well professional, ComDe Printer Sdn.Bhd.Committed to serve customer with reasonable price and quality product. The company is looking forward customer's trust and recommendation.